Draft Master Transit Plan Recommendations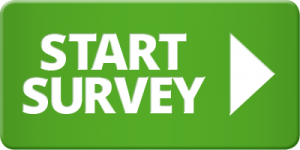 After months of gathering public input and analyzing data, three alternative service plans have been developed for public comment. Two of the alternatives are cost-neutral, meaning PRT could move forward with implementation of either plan without spending any more money than they do today. The third plan is financially unconstrained, meaning it represents a vision for the future and identifies options for system expansion if additional funding resources become available.
We believe these recommendations will provide better service for most riders, but we want to hear from you, the community, before we make final decisions. The three alternative concepts are shown below along with a link where you can provide your feedback.
The presentation shown at the January 24, 2018 open house event is available for viewing here: OPEN HOUSE PRESENTATION (PDF)
Provide your feedback on the three concepts by taking the survey.
About the Study
As the Pocatello region evolves, so do its transit needs.
The Bannock Transportation Planning Organization (BTPO), in partnership with Pocatello Regional Transit (PRT), is developing a Master Transit Plan for the BTPO planning area. The purpose of the study is to identify what is and is not working well today, where service is and is not needed most, and ultimately, how PRT can better serve the Pocatello region both today and in the future. The Transit Master Plan will provide a planning, policy, financial, and operational framework for developing and delivering transit service, projects, and programs through 2040.
Through this study, BTPO and PRT hope to:
Better understand how we can best serve our existing and potential customers, and define transit's role in regional mobility and economic development.
Increase ridership through improved design and operation of public transit in Pocatello.
Establish a framework for making decisions about existing and future transit service.
Existing Conditions and Community Outreach
What We Learned
Community Assessment
Throughout the Pocatello and Chubbuck area, there are concentrations of transit-supportive densities that can sustain fixed-route transit.
Strong mixed-use corridors, like Yellowstone, present opportunities for efficient and effective transit.
Short automobile travel times, cheap and available parking, and high rates of car ownership create minimal incentives for transit use.
Outside of downtown and Old Town Pocatello, development and street patterns are oriented to automobile use.
The railroad creates a barrier throughout many neighborhoods, limiting the number of connections that can be provided.
Service Evaluation
Ridership is concentrated at key activity centers and in walkable and pedestrian friendly neighborhoods.
The current one-way loop design and operation of routes results in long travel times for customers.
The system and routes are complex, making it challenging for some customers to understand how the system works and where routes go.
Study Documents
What We Heard
In August 2017, PRT and BTPO conducted five pop-up outreach sessions around the region, one open-house session, and held three focus groups to learn more about the current transit challenges and opportunities in the region. We also surveyed riders and non-riders online and in-person, asking the community to weigh in on how to prioritize service given limited funding.
The key themes we heard included:
Residents value the transit system and think it's an important service the City provides.
Customers would like shorter travel times on the bus.
Customers would like the bus to run later and come more often.
Customers would like more weekend service.
Customers would like more amenities at stops, including benches, shelters, and service information.
Opportunities exist to build and strengthen community partnerships.
Plan Vision and Strategies
After analyzing the existing community and service conditions, and having many conversations with key stakeholders, PRT leadership, and members of the community, the project team developed a plan vision and set of strategies to guide the development of the detailed, route-by-route recommendations.
Transit Master Plan Vision
The following vision was developed based on what we heard from riders, local stakeholders, and PRT leadership.
The vision for Pocatello Regional Transit is a system that provides safe, cost-effective, and reliable transportation services that support the social, economic, and environmental well-being of the community by providing access to education, employment, public service, healthcare, shopping and recreational opportunities.
Plan Strategies
Match Transit Service to Market Demand
Provide bus service where it can be both effective and efficient, based on ridership, community needs, and land use characteristics.
Improve the Customer Experience
Reduce Travel Time on the Bus: The amount of time passengers spend traveling on a bus to their destination influences their experience. One-way routes increase the amount of time passengers have to spend on the bus. Providing bi-directional service on routes reduces travel time and improves customer satisfaction.
Increase Service Spans: Service span affects passengers' ability to use transit for all their daily needs. Increasing the hours and days that service is available will improve customer mobility, especially for individuals who work hours outside of the traditional Monday-Friday 9am-5pm period.
Improve Frequency: Out-of-vehicle wait time is perhaps the most important factor individuals consider when deciding whether or not to use transit. Improving service frequency (how often the bus comes) can greatly enhance overall the passenger experience.
Improve Information Availability: One potential barrier to transit use is whether or not it is easy for customers to understand how the different routes operate and where they go. Riders need to feel confident that the bus they are boarding will get them to their destination, and confidence is generated through clear maps, schedules, and signage. Providing more information for riders in the form of maps and clearly marked bus stop signs can help them better understand the system and how to use it.
Get Involved
The website will be continually updated as the study progresses, with project documents and information available to the community. From this site, you will be able to:
Review study documents
Keep up to date with public outreach events
Submit comments and questions regarding the study
Sign up for the project email list