FACE COVERING POLICY
Beginning Monday, July 27, 2020, passengers will be required to wear face coverings on all PRT buses and at all PRT facilities. Employees will also wear face coverings to interact with the public. Passengers must provide their own face coverings.
RIDER ALERTS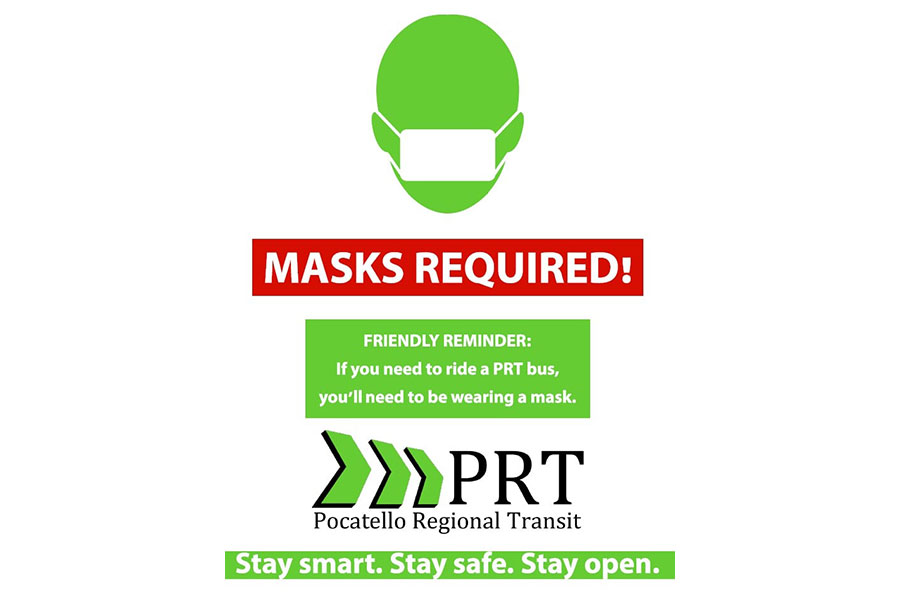 Summer Youth Pass
Youth (ages 18 and younger) can ride Fixed Routes FREE this summer using the Summer Youth Pass thanks to a $1,000 donation from Gate City Rotary. Passes can be obtained during business hours beginning June 1.
GET YOUR PASS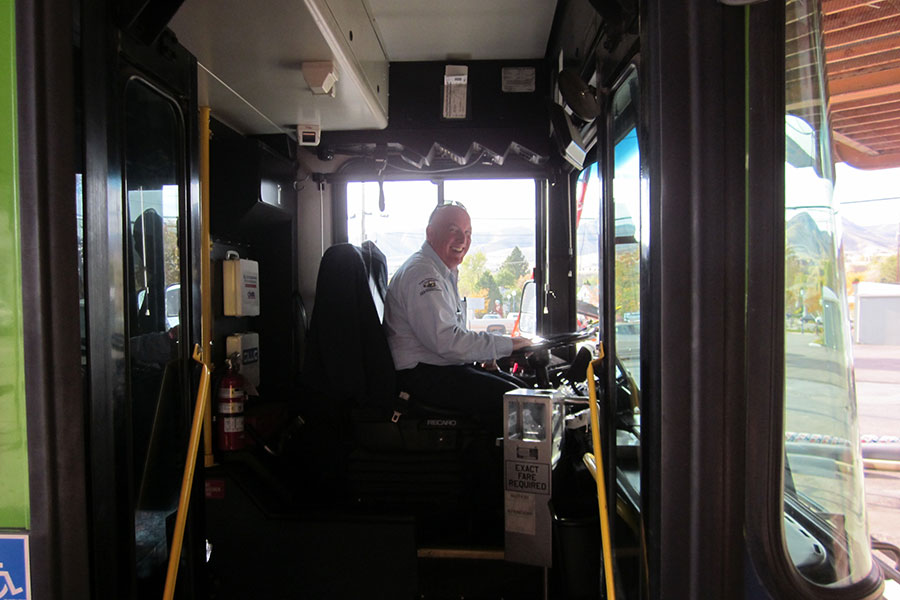 Plan Your PRT Bus Trip
Find the best route from Point A to Point B using Google's transit maps. Just provide your starting address, destination address, and day and time of departure or arrival.
GET STARTED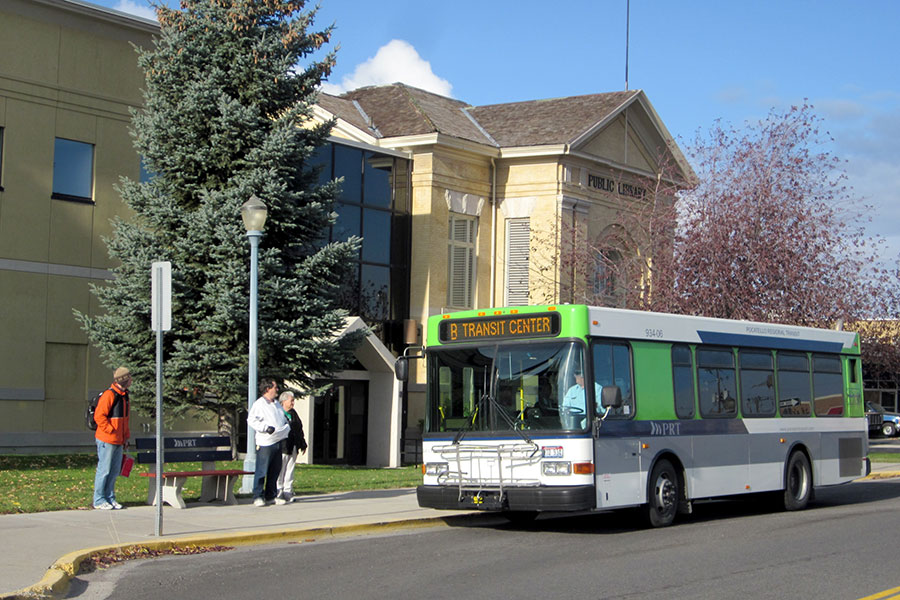 Follow Us on Social Media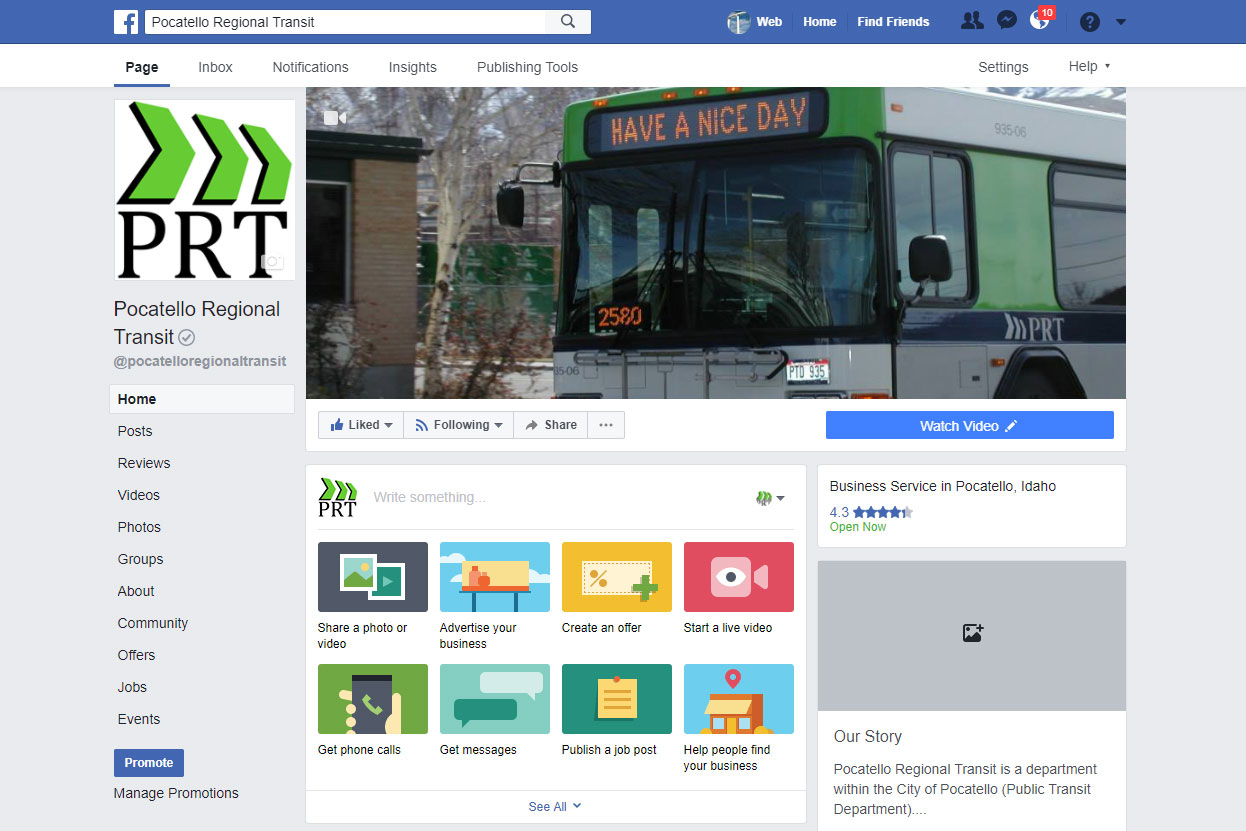 PRT Ticket Sale Locations
● PRT (5815 South 5th Avenue)
● LIFE, Inc. (640 Pershing Ave #A)
HOW TO BUY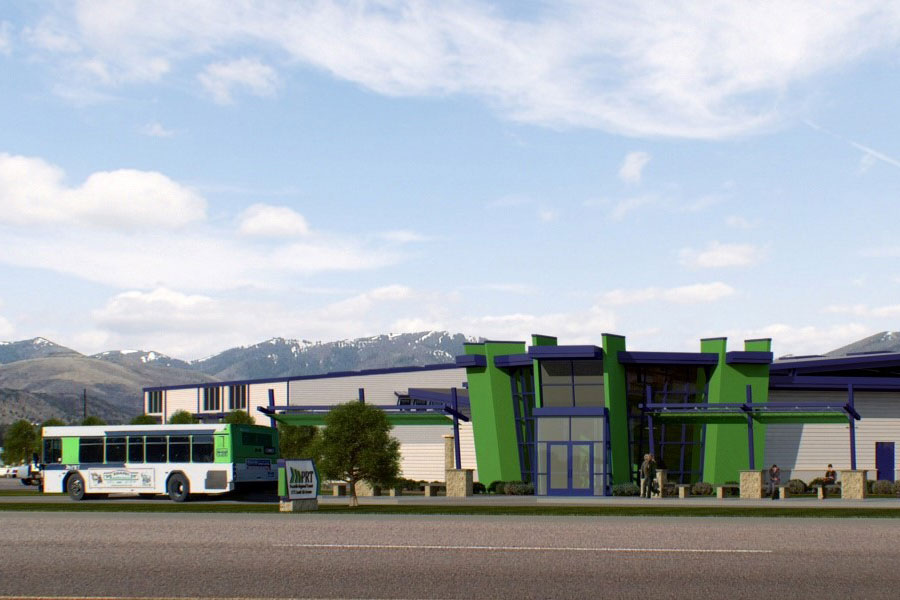 Commuter Services
PRT's commuter services are convenient, money-saving options for area residents, allow them to use their commuting time on something other than driving.
FIND OUT HOW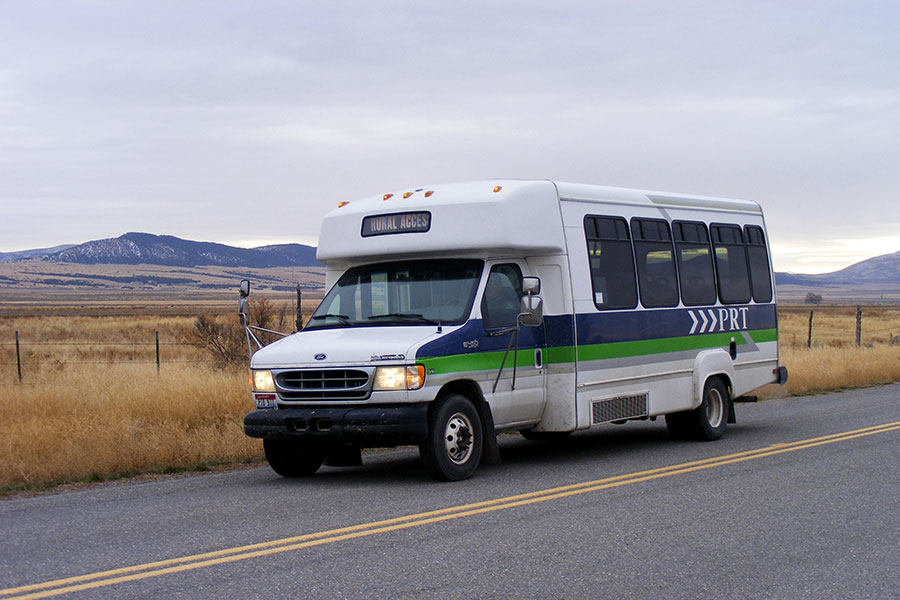 Door-to-Door Services
The Transit system is operated by the City of Pocatello and provides urban and rural services through Intergovernmental Agreements with county and municipal governments throughout Idaho Transportation District #5.
LEARN MORE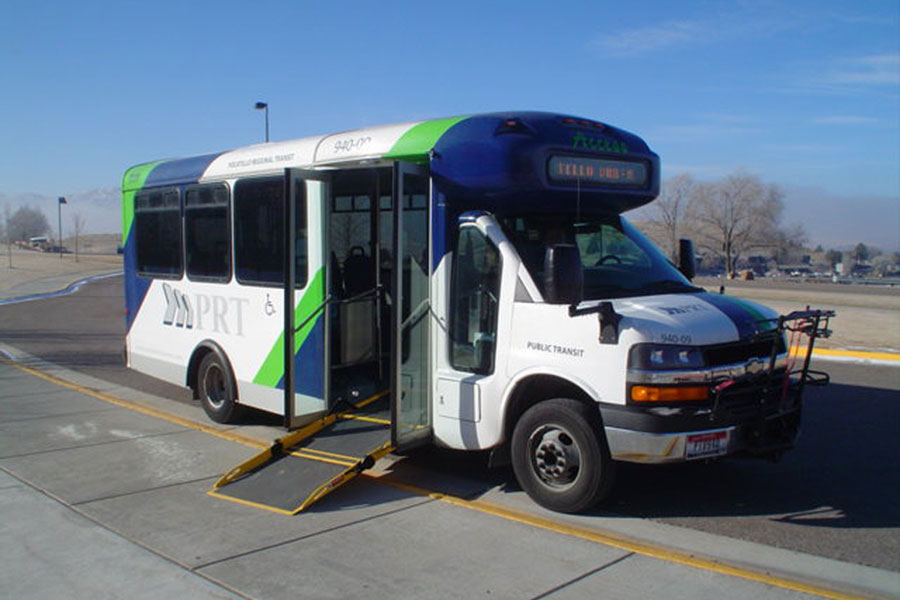 Advertise with Us
A variety of advertising opportunities—from mounted signs to full bus wraps—is available through Pocatello Regional Transit for your business or organization.
FIND OUT HOW